2021 real estate market prices for the Portuguese and Greek Golden Visa Programs
Published at: 16/07/2021 11:31 am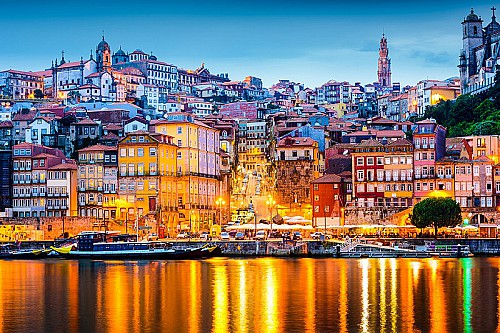 Real estate prices in Europe increased during the pandemics; let's see how this extremely vital issue affected the market of the most attractive EU residency by investment programs.
Portugal Golden Visa real estate prices in 2021
The Portuguese Golden Visa is one of the most attractive residency by investment programs in the world. However, this scheme will change very soon; from 2021, wealthy investors may purchase property elsewhere than Lisbon, Porto and Algarve, which were the most popular locations. Of course, it is not a coincidence that the wealthy investors were looking for qualifying residential real estate even during the pandemics. Perhaps their attention kept the prices growing. Property prices are increasing continuously during the last seven years in Portugal. However, prices can't rise forever.
"The Bank of Portugal admits that the houses may be valued above the price considered adequate and that they are not justified, according to the inscribed in the financial stability report that was released this Monday, June 21st", said the official announcement of the National Bank.
The residential real property prices are constantly growing in Lisbon and Porto. Still, of course, there are great chances to purchase the proper real estate. However, in the countryside, where the Portuguese Golden Visa program will be only available from 2021, the market is different! The minimum amount of qualifying investment is enough to buy charming and exclusive homes or even mansions.
Do you want to become a permanent resident, later citizen of Portugal through real estate or other investment? Click here for the detailed program guide!
Greece Golden Visa real estate prices 2021
Real estate prices are increasing in Greece as well. In 2021, you must pay 3,2% more than during the last year. However, the property market offers various exceptional projects as the Greek wages remain low. Moreover, the jobless level of the recovering economy from the pandemics is still high. Meanwhile, the price growth was 7,2% in 2019.
Furthermore, the Golden Visa program and the new Digital Nomad Visa program attract various foreigners to settle in Greece. Under the Greek Golden Visa Program's real estate purchase option, the applicants must buy real estate for at least €250,000. This qualifying amount for the permanent residence permit is generally enough to buy a four-bedroom villa on the seaside at a peaceful location.
Do you want to become a permanent resident in Greece? Read here our guide!
---